Mac irvin fire 17u roster 2012
Young ballplayers across America are gearing up for AAU season. Charlie Moore has won more varsity games than any junior in the Chicago Public League. The lightning-quick guard has 2 state titles in his first 2 … Read more. Zack Norvell, Jr. Last season as … Read more. Big East-bound Billy Garrett, Jr. It … Read more. Check out the best big man in the class of and arguably the best 16 year old in the nation, Jahlil Okafor dominating the paint … Read more. Ben and his Beasley teammates avenged … Read more. The stop was the 3rd of 4 total stops before 25 of the 40 … Read more. In winning his 2nd consecutive A.
But this past … Read more. Contact Us. Heat Check latest episodes. Browsing the " mac irvin fire" Tag. Scott Comeau April 4th, Views. Scott Comeau April 2nd, 1, Views. Scott Comeau July 20th, 1, Views. Scott Comeau April 30th, 4, Views. Scott Comeau March 30th, 1, Views. Scott Comeau November 18th, 13, Views.
Ed Morrow - Men's Basketball - Marquette University Athletics
Scott Comeau July 10th, 8, Views. Scott Comeau May 23rd, 11, Views. Scott Comeau December 2nd, 22, Views. Scott Comeau July 30th, 53, Views. Scott Comeau July 27th, 13, Views. Scott Comeau June 28th, 19, Views. Scott Comeau May 29th, 32, Views. Scott Comeau April 16th, 20, Views. Scott Comeau March 2nd, 43, Views. What a loaded pool. Joey King of Southside will be the player to watch here. Don't know if Pump N Run has found more than 7 kids, but the 7 they do have are a nice cohesive group. Then an athletic 43 Hoops squad with a 6'10 center and you have a really deep pool.
Hard not to pick Southside to win it. But this pool could be a major mess with everybody beating each other up. Southside vs PNR on Saturday. PNR vs 43 Hoops Sunday at Southside vs 43 Hoops Saturday at 7 PM. Glover has been hampered by injury so he may not be healthy. If those kids starting showing up for EOTO, then there's some more to this game. Pump N Run over 94 Ft in the other semi. Dominique Dawson gets held down by the PNR size and 43 Hoops will have trouble generating consistent offense. No Minnesota players in the Scout. Read the entire ESPN. Some thoughts on the results from the Festival of Teams.
Full results can be found here. Heat Elite took out Magic Black on Saturday afternoon in a good matchup of local teams. Biggest shocker had to be All Iowa Red going in pool play. I still don't think Minnesota has any shot at Barnes and with Vander Blue decommitting from Wisconsin suppossedly , I'd love to see them jump in the race. Pump N Run took out Magic Black in round 1 by 11 and only beat 94 Ft by 1 in the quarters in a surprise.
Static also fell big to the MN Suns in the bracket opener. I'm surprised that 43 Hoops went in their pool but they've had injuries all season. Michigan Mustangs. Mustangs at the half. Second half was a totally different story. Ross Travis had a game changing dunk in the second half that "posterized" the Mustangs 6' 9" post player. Opening round of bracket play on Saturday was against SYF who many of us saw in the Pulley tournament. Estan Tyler 8 assists.
To Assembly Hall for the quarters vs Queen City. Tom Schalk leads the way with 16 points. Jordan Smith and Marquel Curtis with 15 each. Estan Tyler 9 points and 8 assists. In the semis a rematch with D1E. Ross Travis had his 2nd monster dunk of the weekend, this one over 2 defenders to change the course of the game. Only 18 2nd half points for D1E in a stepped up defensive effort from Estan Tyler and Marquel Curtis with 13 points each.
Freddie Young 6 assists and 4 steals. Unfortunately, the reality of these long trips is the flight home. Championship game at with a flight out of Indianapolis forces 43 Hoops to miss the championship game. Last year this same group won the 15s. Evan Pederson draws 3 fouls on RJ Dean Rogers in the 1st quarter while putting up 9 points, 3 rebounds and 4 steals to dominate the point guard matchup.
In the 3rd quarter, he has a string of an assist, a 3 and then a steal for 2 to put the game away. The rest is cruise control for a victory. Pederson finishes with 23 points , 4 boards and 5 steals. TNL blows out P-Town in the other quarterfinal.
Loyola University Chicago
All 4 17U quarterfinals in the 2nd session of the day. To the easy stuff 1st. The Redhawks had only 5 guys and were only up midway thru the 3rd vs the MN Sizzle before the sizzle fizzled. Redhawks to the semis. To the best pair of games of the day. Comets North vs Triple Threat in my featured game. Eric Stark hot early with 8 points to lead the Comets on a run. That start pushes the Comets a lead after 1 quarter. Stark finishes the 1st half with 16 points for a Comets lead.
Triple Threat lights up the 4th quarter with an run to start. With left they nail a 3 for a lead. Stark with a tough putback at to cut the Triple Threat lead to 2 and 2 free throws with 25 seconds left cut the lead to Michael Lindsay with 1 of 2 and the Comets have a chance to tie. They get fouled with 11 seconds left but the 2nd free throw is no good. Triple Threat hangs on for a win.
Add in the big body of Lake City's 6'7 Joe Beck and there are some interesting players. They go zone for the entire game and TNL is a team that loves to shoot the 3. But Team Cannon hangs around and they're only down at the half. Team Cannon out to a lead with left in the 3rd and we have an upset brewing. Duberry with a layup and a triple and TNL is right back on top Team Cannon gets the last hoop of the quarter for a lead going to the 4th.
Ashton Eric with back to back bombs and holy cow its Team Cannon with to play. Jay Sewer with a steal for a Devon Knopke layup with left and a bucket at for a TNL lead with left. Team Cannon misses with left and now they have to come out of the zone. That has trouble written all over it. Knopke 1 of 2 FTs with Michael Bannitt with 2 FT with After a timeout with 8. Duberry misses a long 3 and Spencer Cummings can't convert a follow. Great 3 point shooting by Team Cannon and poor zone offense by TNL give you the reasons for the upset. A Redhawks run gives them a lead late in the 1st quarter.
Redhawks finish the quarter up TC Elite claw back and are within at the half. Alex Koch with 8 points for TC Elite. Taylor Hanson with 7 and 5 rebounds for the Redhawks. Late third quarter the game turns. Jack Ghizoni gets out in front of the pack. A TC Elite player appears to run him down and get a nice block with the lead official right there. Redhawks ball. But wait, the trail official, from the opposite foul line no less, says Ghizoni got hacked.
telecharger football manager 2014 sur mac.
Summer Schooled: Mac Irvin Fire.
xilisoft photo slideshow maker for mac free download!
aiseesoft total video converter for mac serial.
mac cinema display 24 vs 27.
An absolutely brutal call. Coach Schnettler proceeds to argue and get a technical and who can blame him. Ghizoni makes 1 of 2 for the foul and then both technicals. Taylor Hanson converts on the possession for a 5 point swing in a tight game. That's unfortunate. Derek Wolhowe for 3 and TC Elite is within 5 in the 1st minute. Coach Schnettler then gets another T. This time for getting in the last word after arguing with the other official about why he wasn't implementing a 5 second closely guarded count legit question and getting what seemed to be a strange response.
David Gschneider says something after a foul moments later and he gets a T.
DePaul Blue Demons
In fairness, the ref in question is well known to have one of the quickest triggers around so you have to be aware of that. But after all of this, its still only a 9 point deficit for TC Elite with 5 minutes left. But they don't challenge after that. Jack Ghizoni with 18 points to lead the Redhawks. Taylor Hanson with 17 points and 7 rebounds.
Stephen Asp with 13 points. Soph Jordan Gieske with a nice performance of 8 points and 9 rebounds off the bench. Team Cannon giving Triple Threat heartburn in the other semi as they pull to within 2 with 5 minutes left. But Triple Threat goes on a mini run in the next 90 seconds to put the game away. They advance to the championship game with a win. Glory out to a lead after 1 quarter with 1 of Select's baskets coming from a kid's knees.
Select fights back to a halftime deficit and they tie the game at 36 but can't get the lead. Glory leads going to the 4th quarter. Brandon Canova keeping Select close. Joe Zangel played well for Glory before injuring his back early in the 2nd half and not returning. A 4 point game late when Ben Figini converts 2 3 point plays and a pair of FTs to put the game out of reach. Glory moves on to the semis with a win. Ben Ancius, Hans Erickson and Evan Pederson were all unavailable for the 3rd place game and I'm assuming some or all of them missed semifinal time.
La Crosse scored the 1st 18 points of the 4th quarter to blow open a close game vs Select for a victory. That captured 3rd place in the 16U bracket. Select took a lead to the 4th quarter. Kebu Johnson with 2 clutch FTs with With no room between the end line and the barrier separating courts, the Triple Threat inbounder takes a quarter step forward and steps on the end line and its a turnover.
That's a tough call. MN Select takes the ball down to the wire and when Derek Schofield turns and draws a foul from the far official with 0. Schofield makes both for a win. The 15U and 16U title games were enough to make me want to sleep. Brandon Fourcier with 11 points to lead all scorers. Justin Pahl with 6 of Glory's 11 triples for 23 points.
Connor Morton with 4 of the other triples. Mark Blacklock with 10 points and 18 rebounds. In the 17U title game, Triple Threat jumped on a lethargic Redhawks team. Taylor Hanson hot but Triple Threat leads after 1 quarter and coach Birdsong is not at all happy. Triple Threat wins the 2nd quarter as the Redhawks get absolutely nothing going. Jack Mooney leads Triple Threat with 9 1st half points. Brett Kettenacker then goes off for Triple Threat. Back to back 3s push the lead to with left in the 3rd quarter. Late 3rd, a great sideline exchange after a ball went out of bounds on the baseline away from the Redhawks bench.
This is coach Birdsong talking to the trail official. Coach: Sir, did you see that? Ref deadpan serious : No, did you? Coach: I thought I did That conversation caused the entire scorer's table to bust out laughing for the funniest moment of the weekend. Taylor Hanson with 2 and then a steal for an And 1. That cuts the lead down to and there's still to go. Hanson with a pair of tough misses around another Kettanacker triple. John Rowland back from prom , nails a 3 with to go and its Triple Threat.
Kettenacker slams the door shut with another triple and FTs down the stretch. Coach Birdsong with another classic line before we're done. Redhawks playing D when they need a foul and can't find anyone. Kettenacker with all 19 of his points in the 2nd half. Aaron Duske with a quietly productive day or 11 points and 7 rebounds. Taylor Hanson picked up in the 2nd half to finish with 18 and 6 for the Redhawks but no one in double figures.
Redhawks played without Cory Booker all day due to the ankle injury suffered yesterday. Other mid-may weekend results. That's the same D1E team that defeated the Pump N Run 16s in Denver last month in the semifinals of that tournament. Is there a darker gym around than Champlin Park's? Love the Papa John's pizza but Sammy Perellas just down the street was something I wish would have had a chance at.
Gotta love AAU rules so that means we get to watch this concept of 8 minute quarters. Session 1: We open with a pair of pool B games. A nice 1st quarter by Team Cannon gives them a lead at the 1st break. Parker Hines hot in the 2nd quarter as he starts with 5 straight and then back to back triples around a tough Cory Booker 3 point play.
Hines with 14 points in the half for a Redhawks lead at the half. The lead goes to 14 in the 2nd half before a Team Cannon comeback vs a Redhawks Interesting that a bigger guard was running the back line with small guard Austin Brown on a wing. No Taylor Hanson in that game for the Redhawks. John Rowland playing his last game of the day before prom. The Sharks without Peter Sorenson in that game. The teams traded 3s late in regulation and then traded baskets in the last minute of overtime before a late Triple Threat FT won it.
Session 2 To pool A of the 17s. Forever in Czar history, Adrian Wackett makes his season debut coming out of a bad wheel. But Alex Koch goes off in the 2nd quarter with at least 4 triples. TC Elite gets 32 of the first 39 in the 2nd quarter before a Sizzle 3 scorches the net right before the half. They go on to a win. The lead is 7 at the half, 14 after 3 and TNL wins A great chance for The Czar to see the future of the Old Kingdom. They're taking on the Central Flyers. LAX ends the 1st quarter with a big run for a lead and this one looks like a total blowout.
Central comes out with a zone in the 2nd quarter and LAX has no good answer for it. Central stays around but can't get the lead in the 3rd. A banked 3 in a 1 on 4 situation for the Flyers cuts the La Crosse lead to as we go to the 4th quarter. A pair of turnover lead to layups and the Central Flyers are back on top with left.
Evan Pederson puts La Crosse back on top and they won't relinquish the lead. Central down 5 with left and they miss a front end of the bonus. Pederson with 19 points and a mitt full of steals with quick hands.
EYBL The Circuit - Episode 3: Mac Irvin Fire
Triple Threat cut a 3rd quarter Redhawks lead to 5 before a late 12 point run pushed the lead back to double digits. Redhawks win Peter Sorenson back for the Sharks who defeated Team Cannon This one went to the broiler quickly. TNL wins Comets North leads with left in the 3rd when I officially pick this game up. TC Elite goes to end the quarter for a 2 point lead and they extends that into the 4th. The Comets then go on a run of their own in the next to regain the lead.
Alex Koch with a triple at the 4 minute mark to break the run. Aaron McCrossan nails a dagger triple with left. That gives TC Elite a 5 point lead and they win Session 5 Redhawks vs Sharks in this session with the Redhawks able to clinch with a win. But they have only 6 guys. That quickly goes to 5 as Cory Booker swats a shot about 5 rows up and then proceeds to roll his ankle on the landing and he won't return. Sharks come out with 5 in a row to start the half to cut the lead to 1. But Taylor Hanson is in the building and the Sharks have no answer for him inside.
An run goes thru him and he caps it off with a triple. The Sharks chip away at the lead as the Redhawks look gassed and go zone. A pair of layups against porous defense cut the lead to 7 with left. A pair of Sharks triples in the last minute make it interesting, but Parker Hines makes 5 of 6 FTs to seal the deal. Alex Koch gone for prom unfortunately. Derek Wolhowe, caution flammable. He gets the 1st 10 points for TC Elite.
That gets them a lead after the 1st quarter. TNL right back as a pair of Devon Knopke layups put them on top with left in the 1st half. TC Elite up at the half. Jay Sewer with 13 points as he had the range from outside 3 triples. TNL wins the 3rd quarter and they take a lead to the stretch run. Kyle Zimmerman with a pair of hoops inside for a TNL lead with left.
Undersized vertically and strength wise, the left is still tough and productive inside. Josh Pratt for 3 with TNL inbounds and moves the ball and moves the ball and the clock never moves. Zimmerman with 1 of 2 FTs and Stephen Asp continues his big 2nd half with a bucket to tie the game with 30 seconds left.
TNL has 2 chances late and we'll go to OT tied at Zimmerman with a nice spin and difficult finish for 2 inside and then a Knopke 3. TC Elite gets 2 stops but they miss 2 front ends. Zimmerman makes them pay with a hoop at and TNL goes on to win Stephen Asp with 22 for TC Elite. I don't remember if it was this game or another TC Elite game but they had Adrian Wackett on the wing of a zone D instead of on top or in the back.
Strange to see that twice in the same day. Session 7 17s done for the day but we still have a pair of session left with 16s. Some interesting pieces for the Glory 16s with Ben Figini Josh's younger brother and 8th grader Brody Egeberg 5'6 lefty guard who can shoot it.
TNL 16s defeat Old Skool Central Flyers defeat P-Town in a game where there were a handful of technicals. They've been placed in 1 of 2 "super" pools which moves them onto bracket play. Out of 60 16U teams, only 6 were placed in a super pool. A nice honor for a Minnesota team. SYF is also in the tournament after making an appearance here last weekend. Here's a look at what I expect from the weekend in Iowa. Schedules for the weekend can be found here. I think the Heat's size will be too much. MN Fury Gold is also in the pool.
MN Heat Select team is here also. With Trey Scott, their game vs Fury might be interesting. Bracket matchups. The winners of pools E and F get 1 less game to move to the championship. That makes for all kinds of good finals possibilities. The kids probably won't make an issue of it, but for those of us who write it gives us material. Magic Culp looking to rebound from a rough weekend at the Sabes last week.
Fury Gold is in Pool H. The brackets are a straight 8 team bracket. All the 1st, 2nd and 3rd place finishers get their own bracket. Heat Select look to have a decent shot to come out of Pool B. Net Gain's 15U team is in Pool E. Winning the pool means 1 less game to the championship. A nice setup with the bracket games alternating between the 16s and 17s. Attack Black cuts the lead to 4 with left before the Truth hurts. SYF up 3 at the half after Attack Red jumped out to a quick 7 point lead. SYF turns it over for a layup with 1 minute left and they only lead by 1.
Howard Pulley out early as they knock down 4 quick triples. The Warriors fight back and lead at the half.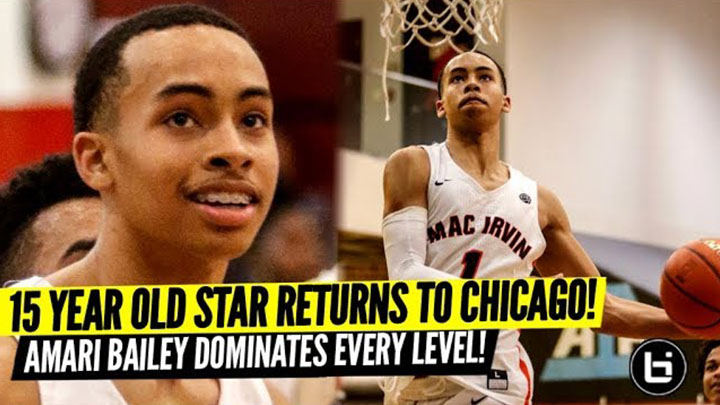 They extend that lead to right away in the 2nd half. HP fights back to tie the game at 45 with left. Zach Lofton then converts an offensive rebound to tie the game at 48 with left. The Warriors miss the front end of the bonus but after a timeout, Lofton can't get off a shot and we'll play overtime. The Warriors tie the game with a layup with 16 seconds remaining in OT. Evan Battle misses a layup late that would have won it.
We'll play double OT. The Warriors have a chance at the end of the 2nd OT but can't convert. To triple OT and we can't solve the issue there. To a 4th overtime we go. Nick Latzke with a 3 point play and 2 FTs for a 4 point lead. Lofton 1 of 2 with 4. A very back and forth game throughout. The Warriors tie the game with 40 seconds left but SYF gets a jumper from the right elbow with 4 seconds left for a win. The St. Louis Eagles take a 3 point lead to the half and eventually beat the Playground Elite Grassroots down to Houston Hoops 7 minutes into the game.
Grassroots claws back and they're down with 9 minutes left in the game. But they're down 10 with to play. A Jordair Jett bucket cuts the lead to 3 with left but Tobi Oyedeji seals the deal with a dunk. Houston Hoops moves on with a win. Howard Pulley Black gets another morning matchup against the Chicago Demons.
This one is just as ugly as yesterday. HP up with left and holding the ball against the Demons zone. HP misses with left but the Demons return the favor with left. Cedric Martin with a bank with 55 seconds left for a 3 point lead. The Demons miss a tough shot with 30 seconds left. They have a ton of fouls to give and that allows HP to run the clock out for an ugly win.
KC Truth by 3 at the half. They extend the lead to with 9 minutes left. They win easily Houston jumps out to a lead with left in the 1st half thanks to an Alex Kirk dunk. SYF cuts the defecit to at the break. Tobi Oyedeji with 2 FTs with 10 seconds left for a Houston win. Howard Pulley Black vs St. Louis Eagles in the game people are watching. The Eagles maintain that lead with left and with 6 minutes remaining. Brad Beal faceguarding Jacob Thomas who got hot from 3. He has a steal for a dunk and then a triple. Beal with a layin and a block of a Thomas jumper. The Eagles win Beal and Thomas finish with 21 points.
The Truth do indeed have a bunch of little quick guards. KC PNR looks like they have the game in reasonable control before they give up a late run. PNR leads Truth with 2 minutes left. However, St. Louis Eagles vs Houston Hoops is a very nice matchup. Brad Beal hot in the 1st half prompting this line from his coach to another Eagles player, "Next time throw it to the guy who hit the shot", which prompted a big laugh from the crowd.
Houston big Alex Kirk with 8 points, 7 boards and 2 blocks. Darius Gardner with 4 triples for 12 1st half points. Kirk back to back buckets for a 10 point Houston lead. Frosh star J-Mychal Reese with a 3 point play with left and Hoops leads Beal finally gets something in the half at the 8 minute mark. Beal then has a 3 point play with left to cut the deficit to Then a raindown of triples. The 2nd gives the Eagles a lead with 2 minutes left. Beal then for 3 and the lead is 7. Reese counters with a 3 to cut the Eagles lead to with Brandon Peters makes 1 of 2 free throws with Beal misses a 1 and 1 with 6.
Brad Beal with 24 points. Alex Kirk with 20 points, 8 rebound and 2 blocks on my unofficial stat sheet. I like how Tobi Oyedeji was able to recognize a double team and make an effective pass out of it or use a jump hook when he was able to go 1 on 1. For another perspective on the tournament, you can read Steven Froemming's thoughts here. To the longest day in the history of basketball. A 9 AM start with a 2 games in a PM session. The rest of the roster was asleep too.
The Demons get the next bucket but that's basically their day. Chad Calcaterra with a couple of post hoops and Jordan Hughes with a triple to put HP on top for good. Cedric Martin finishes a run with a 3 point play. Louis Eagles blew out All Iowa Attack Black as that game was over almost immediately after starting. Hoops leads before Attack has a string of triples to tie the game at 25 with left in the 1st half. They keep it going for a halftime lead. Harrison Barnes with 7 points in the half. Trayvonn Wright with Brandon Peters 11 and Tobi Oyedeji with 8.
Barnes with 6 in a row early in the half for a lead and then he gets doubled in the post and the kickout leads to a Wright dunk. Barnes and Zach McCabe nail triples around a Wright block and the Attack lead is with to play. Peters with a dunk to cut the lead to 7 with left. Frosh J-Mychal Reese quiet but he nails a jumper with left and Houston is back on top Time out Attack and coach Sullivan is not at all pleased with his team as the entire gym finds out. Barnes with a dunk and 2 free throws for the lead. After a LJ Rose 3, Reese is huge down the stretch.
He nails a 2 and then a 3 for a lead with remaining. Then he finds Peters on a lob to keep the Houston lead at 5 with left. He then has a layin and another assist to Peters for a lead with 19 seconds left. Barnes with 2 of 3 FTs with Houston Hoops wins Harrison Barnes shooting for 28 points FTs.
Trayvonn Wright with 18 points as he continues to play well for the Attack. Brandon Peters big with 23 points and he spent time doing a respectable job on Barnes. J-Mychal Reese big late to finish with 16 points. Session 3 I take in a little bit of 16U action nothing exciting and catch the end of the Playground Elite struggling to beat RBS And of course, my waistline demands I have some lunch.
The lead extends to 11 with to go and the Warriors are never really challenged. Houston so disgusted with their play that the bench got major minutes. Oyedeji sat probably the last 11 minutes for Knene Anyigbo who was a beast inside in this one. Warriors win Pool D HP Black 17s beat St. Louis Eagles for the Pool A crown. Another game of a 10 point lead and no real contest down the stretch. Lots of coaches on the rail for this one. Tie game with 9 minutes left but the Schoolers only get 1 hoop the rest of the way but it was still interesting down the stretch as SYF was only up 4 with 2 minutes left.
No Cody Larson for the Schoolers due to injury. Session 6 Finally the end of pool play. But Team Nebraska misses a front end with Ryan Walker to the rim for 2 and the foul with 3. Interesting bracket with Pool E playing all the playin games vs the last place teams from the other 4 pools. Black wins that one We get the very interesting Comets vs Grassroots matchup in the other game. Grassroots out quickly at the mark. Then the Comets start raining in triples. Jordan Riewer with 2 and an assist to Erik Tengwall for another. Zach Noreen with another to end a Comets run for a lead with left in the half.
The Comets playing and zone during the run. Grassroots not patient vs the zone and jacking up 3s left and right. Taylor Filipek for 3 and Riewer with a layup. Great shooting by the Comets but the looks are great looks too. The Comets decide to go back man and Grassroots responds with 8 in a row over the next 90 seconds prompting a Comets timeout.
Kevin Thompson going off for Grassroots as he had the last bucket before the timeout, 2 more hoops and a steal to cut the lead to Grassroots run. Back to the zone for the Comets as they go to the half up The Comets keep the lead as the game stays close. Jordair Jett with a 3 and an assist to Thompson.
Shaun Condon providing all the offense for the Comets as we go forward. That keeps the Comets close. Finally a nice catch of a lob and reverse layup by Carlos Emory puts Grassroots back on top with left. Condon still scoring for the Comets. Quincey Bethea with a big triple with 90 seconds left for a Grassroots lead. Comets run a play and get nothing out of it. Finally with 5. Out of a timeout, Riewer throws up an early halfcourt prayer and Grassroots hangs on Zach Noreen's performance for the Comets also worth noting in this one.
Session 8 16U Playin games here. KC moves on ECI 16s vs Playground Elite 15s in another playin game. He has a pair of 3 point plays and a hoop to tie the game at 48 with left. ECI nails a 3 with 52 seconds left to tie the game at Playground turns it over with 35 seconds left but they turn it over with 16 seconds left.
Mac Irvin Fire Rosters - RealGM.
robert e lee civil war general game mac.
Eddie Alcantara - Men's Basketball - St. Cloud State University Athletics.
Mike Turner - - Men's Basketball - Northwestern University Athletics.
Playground fouled with 13 seconds left but they miss both. Pirtle grabs the offensive board of the 2nd miss and puts it back with 8 seconds left for the Playground Elite win. He 3rd triple of the half gives Grassroots a lead at the 11 minute mark. Jordair Jett picks up 2 quick fouls for a total of 3 with left in the half and he'll have to sit. KC goes zone with left in the half but Grassroots not phased by it in this one.
Trevor Releford with a monster half as well for KC. Carlos Emory with a big alley-oop dunk, Jett with a hoop and Emory with a tip in and Jett with a jumper.
Scouting Report
Grassroots gets the lead to But Releford has a big sequence. A layup, then a block on Jett that Releford gets back and scores on the other end. Worse yet Jett hacks him in the act for the And 1 which is his 4th foul. Much to the amazement of many, Jett stays in the game. I think not. Ricky Kreklow for 3 with left and then another KC hoop cut the lead back to 1, Grassroots with left and now Jett will sit.
You need him against this run. He's back at Bethea with a pair of clutch jumpers around Jett's re-entry. Bethea with an assist to Noreen at Releford with a layup at and the lead is Grassroots. Bethea with another clutch J at KC scores and Jett counters with a tough layup on the other end with 40 seconds left. KC scores and Grassroots turns it over on the inbounds as Jett went long and the pass went short with KC underneath inbounds to Kreklow who's standing in front of an official and is on the sideline.
Ref makes the call but Al Sharpton rules a push on the play from his halfcourt position. In a moment of poetic justice, Kreklow misses the front of the bonus.