Berita tv3 11 mac 2013
But the panic wasn't far from over. I'm starting to remember more and more things, and its actually quite funny. Notice that a lot of the footage that comes from afghanistan are from personal cams or journalists and are years old when published? Thinking back it's kind of hilarious because as a society we panic too easily and shared things too easily. The Semporna Marine police HQ turned from a building complex for administration into a fortress almost overnight. A colleague who lived very near to the police station heard gunfire shots traded back and forth. A week or two later a colleague recounted first hand experience that the army stormed a house few doors away and recovered stashes of rifles and weapons.
Within the teachers community, some teachers got arrested not sure what happened because apparently they took leave during the incident, and we're suspected to have connections to the groups directly and indirectly. Some of those dossiers some people publish, not sure true or not, documented of they took Semporna, what will they do, etc, how will they rule, etc.
Then again, there are more stories and side stories. It should be no problem But some make politics on it, some really looked down on our soldiers capabilities when there frontline men really need our moral support. No need to join, just give moral support U could see "all types" of malaysia special operation forces were there right Quite rare to see there special men on the ground They are quite busy Well its a test. One of my teachers who were living in the hostel was making rounds of course curious when they landed , then they saw her.
They interviewed her. Then the golden question Polizei: Kamu orang mana? But dayum, when she recalled the incident even we laughed so hard. One of them left a bullet don't think it was intentional , but a student whowas at the school assembly grounds found it, and got terrified. Bullet surrendered to headmaster, who dialed the police. Police asked to identify the bullet markings, and confirmed it belonged to the RMA Royal Malaysian Army Scared the shit out of the kid.. Not sure If immigration 1st may be later one politician comes slow talk bla bla bla Beliau berkata, ia sebahagian daripada latihan amal pihak keselamatan untuk menghadapi sebarang kemungkinan.
Te Kunenga Ki Purehuroa. Some ppl will say So thats make the difference. In Malaysia, which is special case And I am not sure why those bodies of the terrorists can be buried there, why not just bury it in sea as they are terrorists that threatened national security. They are already dead so no more threathening.
According to Islam anyway the dead must be respected even if you yourself cause them to die. In any case, this incident brought the worst out of Malaysians. Can't remember how many I 'unfriend' that time. I dont want to derail from the topic. LTZ you're based in Lokawi camp is it? I live not far from that camp so during that time I drove by the camp everyday during my commute to and fro work and I saw the blacked out perimeter. I just wish the government would issue a order to shoot to kill the hundreds of illegals living near lokawi yes it is true, there are dozens of illegal filipinos and indonesians living not far from lokawi camp and govenrment is doing nothing.
Later all the nations bising tak tentu pasal. We are hoping so I serve in sea soldier. Tengok muka muka veteran semua senyum sampai ke telinga: Still got left anything? Mar 1 , Respect to all those who have sacrificed for the nation. On a side note, is there a dateline to reduce this threat to a non dangerous level? Are there any plans to send planes to carpet bomb these rebels?
Buletin Utama (2019) - Isnin, 11 Mac
We dont want to be that offensive So what we do know is just to strengthen the defence along the km coastline. If Singapore were to attack Malaysia the same way as these pilaks, would the doctrine be self defense? But if Malaysia to Attack 1st, cant comment What story? Cecite skit, bro Biar aku teka I don't know who will win in a War between Singapore and Malaysia even though Singapore is small because I see Singapore army damn keras lol. Not talking about soldiers. Indonesia is a bigger threat. SCB robbery ]. Mar 2 , Some nationalist fan the media about some news from our side claiming lunpia as ours Every peasant in indon went batshit.
And irony on what the sulu did in Sabah.
Anwar wins RM1.1 million in defamation suit against TV3
Really a sohai that never learn from history and quite recent some more. No wonder indon use popiah as a retaliate issue. Stupid idiot on our side just playing fire withe fire. Everything happens for a reason. Tau pun But popiah ain't indon cuisine either True, even a failed issue, they use it as an excuse to shoot us thanks to our ppl to play fire first. It's actually highly confidential. Kinda like open secret for our boys in law enforcement and military though, but officially, both the Singaporean government and ours will deny everything based on the principal of plausible deniability.
You're better off asking LTZ about it. He'd be in a better position to answer since he's probably one of our boys directly affected by it. That is, if he's legally able to do so. Mar 3 , LTZ just stumble upon this thread The Philippine military is aiming to significantly weaken the rebel groups, the Bangsamoro Islamic Freedom Fighters and the Abu Sayyaf in the next three months with current offensive operations, armed forces chief General Gregorio Pio Catapang said Sunday.
Mar 5 , I almost forget today Mar 6 , Mar 8 , Mar 9 , Why not just bombard the whole village and get done with it? I always love that mass mortar firing by the army pic.. Remembering the history After 3 yrs. Nov Felt like last year.. Having been caught on the hop, the MCA subsequently has to review it strategy. If you go through past records of national elections, you will find that the Gelang Patah constituency is one of the most invulnerable bastions of the MCA.
But the cruel fact is that Gelang Patah has been restive due to internal factional conflicts over the past 10 or more years: Chang fell in the conflicts, and so did Tan. Now, the MCA has to change it strategy, I believe. Talk that the MCA will assign somebody else, say, a heavyweight figure to replace Teoh, is rife nowadays. Who will that be? Fifty years ago, in , the nation of Malaysia was created with the merging of Malaya, Sabah, Sarawak and Singapore. Posted by Kit in Articles on Sunday, 24 March , 4: Tidak pernah terfikir oleh orang ramai sebelum ini PAS dan DAP menjadi parti-parti yang di terima oleh semua kaum dan inilah yang membuatkan BN menjadi gering sementara menunggu pilihanraya yang akan datang ini.
Berbagai kumpulan upahan telah di bawa ke depan kaca TV3 untuk menyiarkan fatwa songsang ini semata-mata untuk menyesuaikan dengan kehendak politik mereka. Mereka mahukan agama di sesuaikan dengan keperluan mereka dan bukannya menyesuaikan kehendak Islam terhadap semua perjuangan mereka. Sebagai parti pembangkang dan memahami tindak laku BN yang sedang ketandusan sokongan menggunakan RoS untuk membatalkan pendaftaran DAP itu tidak boleh di anggap ringan. Dalam keadaan terdesak BN akan melakukan apa sahaja untuk mengekalkan kelazatan kuasa yang ada kepada mereka Umno. To the south, to the south, To Johor, they engage.
Forward, the Rights Brigade! Bring change for the better. Choose light over darkness, Make Malaysia brighter.
Academy of Medicine of Malaysia - Berita Anestesiologi
For a cause blessed and right. This is not a blunder. Theirs is to reason why; Theirs not to let reasons die. Let Johor know the truth. Desperation and fear, And hostility reign. Vulgar threats may be hurled, Like the black falling rain, May volley and thunder, But will not shake their will. Lay bare the corruptions, Let the truth rant the air. Expose exploitations. Demand for what is fair. Ban discriminations, And unfair deprivations.
Fight with full conviction For a better Nation. In fact, this is an occasion for all political forces, whether Barisan Nasional or Pakatan Rayat, to put aside their partisan differences and unite as one patriotic Malaysian movement not only to pay tribute and honour the ten national heroes who gave their lives in the defence of national sovereignty and to ensure the safety of the people of Sabah, but also to give unstinting support to the security forces to adopt all necessary measures to protect national sovereignty and defend security of the people and security forces personnel.
Let us not blemish the great sacrifices of our 10 national heroes with petty divisions and agendas. Aidila Razak Malaysiakini Mar 23, Whether 41 percent or 49 percent, the numbers in the Economic Transformation Programme annual report is essentially trying to tell us this — Malaysia will reach high income status by But will they? Does the average Malaysian feel 41 percent — or even the more modest 24 percent in ringgit terms — richer today compared to? Tremendous efforts have been put in to bring this meeting to our shores and it finally materialises on the 19th June, after two years of hard work by the AOSRA-PM Organising Committee, coming from three bodies, the Malaysian Society for the Study of Pain, the College of Anaesthesiologists and the Malaysian Society of Anaesthesiologists.
I hope by now many of you have registered for this meeting as it is definitely an event not to be missed. The scientific committee has put together an interesting programme involving world renowned and local speakers eminent in their respective fields of expertise, pre-congress workshops, plenaries and symposia. It covers not only regional anaesthesia and pain medicine but other diverse topics and updates in anaesthesia. This is a momentous occasion for the MSA. The colours for the evening are gold and black and the theme is "Rendezvous in Gold".
Activities for The Society prides itself as being the body that coordinates the continuing professional development CPD activities for its members and anaesthetists at large. In my two years in office, I intend to expand this programme to other public and private hospitals. It is usually a one-day or half-day event. I will keep you informed via our website and emails. So please keep checking your mail and do attend these very useful teaching sessions. For the rest of the country, each regional centre is allocated funds by MSA to host these events.
I encourage all state representatives to explore this opportunity and host as many workshops and teaching sessions as possible. Please check the website and your emails for the dates of these workshops. The target audience are medical officers. The workshop is scheduled for 22nd May Places are limited.
Please register early to avoid disappointment. I am sure many of you will be looking forward to this meeting so I urge all of you to mark your diaries. There will be a social performance from the various countries and we will have to come up with a presentation too! I am open to ideas! The MSA will provide a subsidy to members in benefit whose abstracts are accepted for presentation.
Kindly check the website for details. Travelling Fellowship Programme. This programme was initiated by Datin Dr V Sivasakthi and has thus been successful. We will continue with this trend to host anaesthesiologists from ASEAN countries to share our experience and knowledge. I hereby wish to invite any hospital who is agreeable to host these anaesthesiologists. Further, our aim for the next two years is to send anaesthesiologists from Malaysia to teach and share their knowledge with the neighbouring ASEAN countries.
Programmes broadcast by TV3
The previous executive committee has already set the ball rolling. Again, please do contact me if there are any interested parties. We intend to send two anaesthesiologists together per year. National Anaesthesia Day. Anaesthesia day is celebrated on the 16th of October. Over the years it is encouraging to note that more and more hospitals are commemorating this day.
It may be celebrated over the week. This year I hope the private hospitals will also join the public hospitals to celebrate this day as it is the golden jubilee year for MSA. I urge all hospitals to take part in celebrating this event as this is one way to create public awareness of the role of an anaesthesiologist. An array of activities such as radio shows, public forums, articles in newspapers, fun runs and tele-matches have been carried out in previous years and for this year I hope activities of similar nature would be undertaken.
Please look out on the website for the theme planned for this year. K Inbasegaran Research Fund. The MSA continuously promotes and encourages research. I do hope more members will take this opportunity to apply for funding grants for their research. The results of these researches would be presented at conferences or published in journals.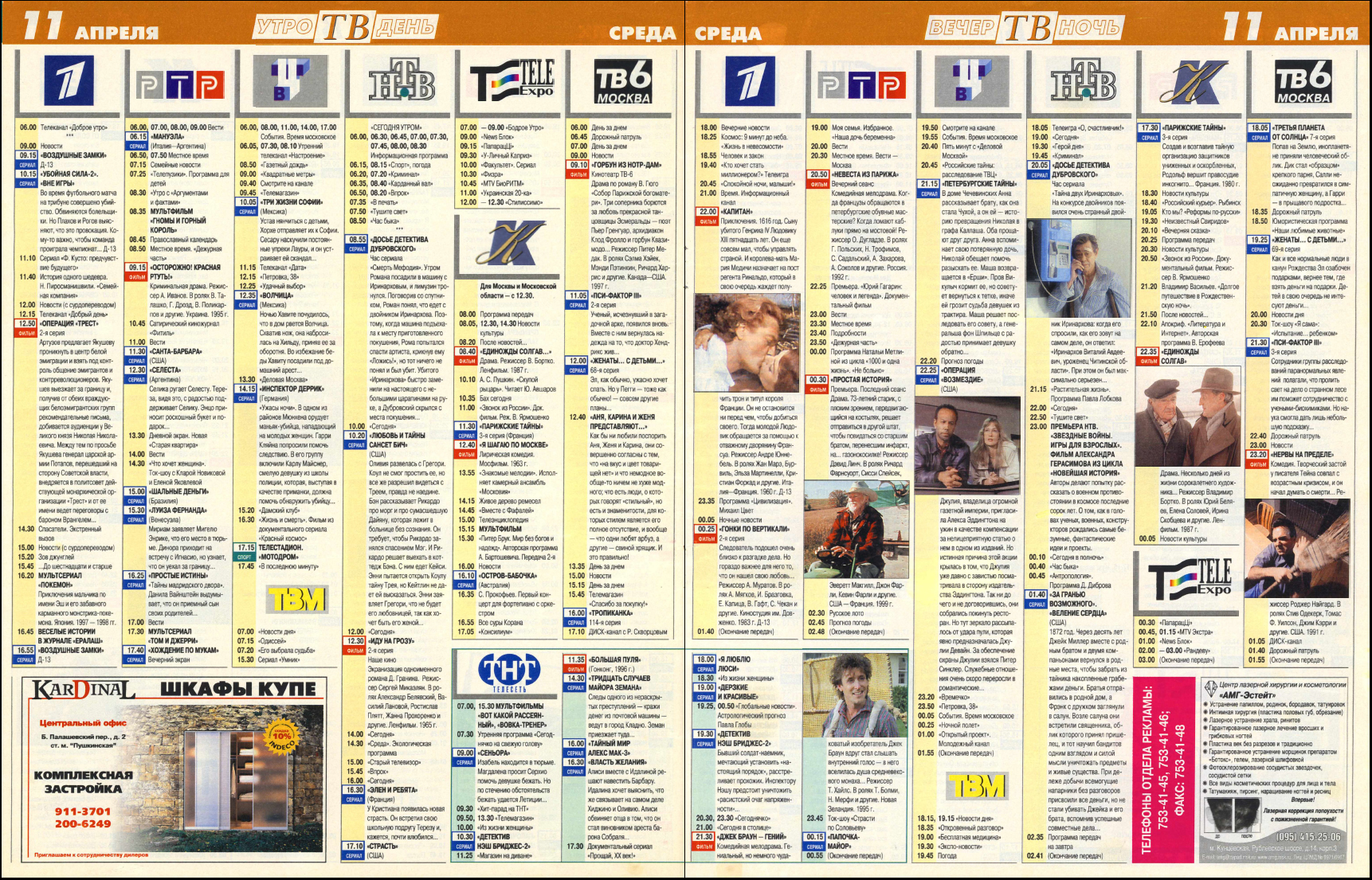 We look forward for applications for these grants. Ovid Online Journal Access. This Access was finally made available last year. One of the activities that we hope to accomplish this year is to expand our list of journals. This decision would solely be dependent on members' usage. If there are any journals that members feel that MSA should subscribe to, please feel free to email me. Dr Tan It from Sunway Medical Centre has obliged to be the editor and I sincerely thank him for taking on this mammoth task.
MOPS will be a continuous programme for the benefit of the private anaesthetists to record their enhancing medical education. Fee Schedule. Dr Raveenthiran Rasiah, our President-Elect, and his able team will continue to be involved in establishing this fee schedule.
In the current review, the fees are calculated on base points and time based i.
The Committee has proposed a new schedule which would have the classification of procedures with the respective unique code for recognition and the Relative Value Units. I will keep you updated on the progress of the fee schedule. I would like to take this opportunity to thank Dr Shireen Sree Jayan who has obliged to continue as the Editor of Berita Anestesiologi. I would like to congratulate her for doing such a good job.
Well done! Check the website regularly for announcements of upcoming events as well as for using the online Ovid subscription. I look forward to receiving ideas and feedback from YOU. The MSA can only move to the next level with your interest, your input and your participation. I look forward to seeing you in Kuching. Sushila Sivasubramaniam. Looking back at the NAS now, it is now impossible to summarise the rich atmosphere of academia and camaraderie shared over the three days.
What we have produced below are some of the key outputs that occurred. A pre-congress workshop was held in HUSM a day prior to the symposium. Again, the attendance was impressive and the crowd well attentive. This symposium brought together nearly participants from across the country and even a few from overseas. This number exceeded our expectation, bearing in mind, our geographically isolated location, rainy season and late announcement.
We therefore, felt compelled to make it a reality albeit a resounding success. A total of 15 prominent speakers were invited. These included ten anaesthesiologists, three neurosurgeons and two radiologists. The anaesthesiologists covered a wide range of topics surrounding basic principles, drugs and anaesthesia for some specific neurosurgeries. These prominent speakers encompassed doctors from the KKM, the private sector and the universities. They delivered lectures on the surgical aspect of commonly encountered neurosurgeries.
The event was also supported mainly by Abbott and seven other companies which participated in the trade exhibition. The programme went on smoothly with the presentations. Noticeably and pleasantly surprising was the active participation of the audience with relevant and pertinent questions directed to the speakers. Despite the damp weather, the audience and the speakers alike, warmed the atmosphere with enthusiasm.
The whole event ended with a sumptuous dinner which showcased the rich flavors of Kelantan's cuisine. The participants were entertained by an enchanting Dikir Barat performance. Day One was over and it certainly set the tempo for success for the following day. Feedback from the conference was very positive.
Participants greatly enjoyed the chance to gain knowledge alongside the opportunity to network and learn from one another. There was nothing more pleasurable to us, the Organising Committee, than to hear those remarks of, "Hope there will be a next time". It was evident from the participation of the audience that this first Regional NeuroAnaesthesia Symposium was a resounding success. Suffice to say, this gathering of brains, rocked in all aspects.
We look forward to the next NAS. It is co-sponsored by Abbott Malaysia. The Department of Anaesthesia and Intensive Care, Hospital Sultan Abdul Halim, Sungai Petani, Kedah, with the cooperation of the Orthopaedic Department, successfully organised the above workshop on 6th and 7th March , at the main operating theatre of the hospital. The main objective of the workshop is to disseminate the basic principles of the ultrasound technology and machine, and to develop the skill of performing regional blockade and vessel cannulation under ultrasound guidance.
Two vessel cannulations and 15 regional blocks were successfully performed during the two - days workshop, for various operations involving the lower and upper limbs surgeries. The participants were also taught the proper techniques of using ultrasound machine on phantom limbs and human volunteers. This workshop was the second, after a similar one held three years ago. We hope that it will become an annual event from next year onwards as we strongly believe that the training of ultrasound techniques needs rapidly, to become part of the core training of every anaesthetist.
This function was organised one day after the Paediatric Anaesthesia Meeting, and marked the beginning of the school holidays. This half-day event was intended for the anaesthetic fraternity to gather and share experiences, and for their families to mingle, get acquainted with, and socialise in an informal atmosphere. Onlookers stared, while the passers-by was taken aback as a group of 'pirates' stormed into and conquered a small piece of land, a 'cape' in the lake; known as Tapak Tanjung, on a beautiful Sunday morning. Surprise, surprise! These 'pirates' were no other than Came unprepared?
We have your back! Upon registration, pirate gears were distributed to all participants. For starters, we warmed up to the music of Psy and moved to the rhythm of the signature Gangnam Style, choreographed by the emcee of our event. We sauntered down the cat walk in pairs, hips jutting to the music, flashing swords and threatening those who disobey, as the "pirates" took over Titiwangsa.
This, of course, came with a prize. The energetic "pom pom" cheerleaders from the Intensive Care Unit of Hospital Kuala Lumpur performed to the beat of the music keeping the spirits high and getting the participants ready for the telematch games. The sun was blazing hot but it didn't matter. Our event drew a curios crowd, but that didn't matter either. All these did not stop the attendees from participating in the games. We were definitely one determined group when it came to winning prizes. Shouts of "oohs" and "ahhs" from the suspense of the telematch, and cheers and applause from and for the winning teams were music to our ears.
After a series of action-packed activities, the participants were treated to lunch before returning home. None in the group went back empty-handed and from the look on everyone's face, we all enjoyed the event. It was a day of fun-filled activities and exciting games. It was, all in all, a great day out for those who came; but for those who missed out on this one, what shall I say? The fun does not wait and neither do the prizes! Well, well Anaesthesia Day falls on the 16th October.
This is considered to be the birthday of Anaesthesia as it is on this day in the year , when the first successful public demonstration of painless surgery using 'ether' to make the patient unconscious, was performed by Dr William Thomas Green Morton of the United States. This has changed the shift in thought, from pain as a natural part of the human experience, to one that medicine was able to control. The central aim of National Anaesthesia Day is to demystify our position as the "Phantom of the Operation Theatre", to publicise the role and training of an anaesthesiologist and to create awareness on the responsibilities held by an anaesthesiologist.
Our objectives are to establish the concept of anaesthesiologists as highly specialised doctors caring for patients in various areas of care which include surgery, obstetrics, intensive care and pain management. This year's celebration encompasses a simultaneous performance of Day Care Surgery as a national event on 13th October , Saturday, in participating hospitals across the country.
In Hospital Kuala Lumpur, we featured two concurrent activities on 13th October as the main event besides having widespread media coverage of the event.